I swear I had no intention of skipping Arman's link-up yesterday and posting today JUST so I could make better use of alliteration…I swear!
Actually, his latest Spill It Sunday theme just happens to be perfect since I've been wanting to tell you guys about some flicks I've seen recently! With the temperatures around here having been in the 30's lately (yee-ouch!), the man-friend and I have taken to hibernating our weekends away and honestly, the lack of activity doesn't bother me a bit…as long as I have a.) a seat close to the restroom and b.) the man-friend's popcorn!
Confession: Whenever the man-friend asks me if I want popcorn at the movie theater, I always say no and then I almost always end up eating nearly half of it! 😉
This past weekend, we met up with some friends and saw the Hobbit!
I'll be honest, I didn't LOVE it. You could definitely tell that it was a "filler" type movie, just biding time until the next one, but it was cool to drool over see Orlando Bloom rock out some pretty sweet fight scenes!
Last weekend, we saw Catching Fire!
And coming from someone who had really REALLY low expectations for this one (I didn't like Hunger Games), believe me when I say that you NEED to see this movie! Maybe it's because I'm further removed from the books now, but I thought they did a great job depicting the arena and the overall mood in this one!
To be sure that we don't offer up too many vital organs for the price of movie tickets, we've also been running through quite a bit of Netflix…here are some of the most recent ones we've watched:
Movie 43…OMG! Seriously, just oh…my…GOD! I'll admit, I thought the first part was hilarious, but the last half went a little too far at times.
Cloud Atlas…I kept having to get the man-friend to pause it and explain what was going on, but for some reason, I think I kinda liked it?
Super…Dwight from the Office turns super hero and Juno is his sidekick! It had some funny parts, it had some weird parts, and it had some SUPER gross parts.
The East…Another movie with Juno! It's about an anarchist group that targets shady corporations and I swear it's enough to convert you to their side. We both thought it was GREAT! Oh and hello, you get to see Alexander Skarsgard's booty! 😀
And now for Arman's link-up questions…and of course, the obligatory selfie:
Confession: Every time I go to the movies, I take a selfie in the full-length mirror in the restroom.
Confession: My scarf turned into a wrap/skirt upon arrival at the movie theater…once the man-friend kindly informed me that my brand new leggings were in fact SEE THROUGH! 😯
Confession: I swear I realize that it's not Sunday even though I keep littering this post with my broccoli-kissing sins!
What is your favorite genre of film?
I'm actually not too picky when it comes to genre, I'll watch just about anything (even if it takes a little convincing from the man-friend to get me to watch action films), but my first choice is ALWAYS comedy. And sorry Arman, but I LOVE parodies!
What is your favorite ever movie?
I've always said that 10 Things I Hate About You is my favorite movie, but honestly, I'd have to say that if you were to gauge my favorite film based on the number of times I quote it, it would be Monty Python and the Holy Grail.
What movie do you think never should have been made?
Pretty much anything with Will Ferrell in it after The Producers with the exception of Stranger Than Fiction (most specifically, Talladega Nights)!
What movie should be considered a legal sleeping pill?
Fantasia…seriously, better than Benedryl! I have NEVER been able to stay awake during the whole thing!
If you made a movie, what would it be about?
Me…duh! 😉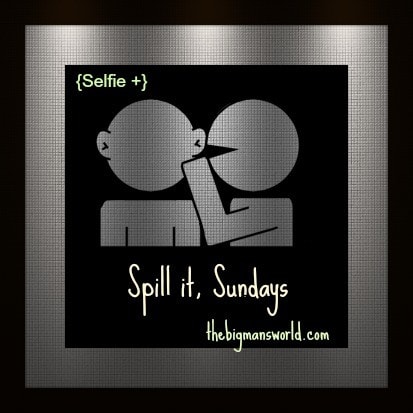 What is your favorite movie genre?
What movie do you think should never have been made?